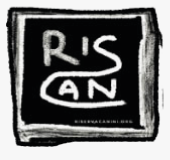 Riserva Canini was formed in 2004 by Marco Ferro and Valeria Sacco, with the intention of being a workshop for artistic projects in the fields of theatre and performing arts. The company's shows always originate from experiments during which the subject of the show is explored and the most suitable techniques for its realization are sought. The relationship and interaction between the body of the actor and the figures in their many forms (shadows, marionettes, raw materials, objects, mannequins etc.) are one of the company's main tools. Following numerous productions, Riserva Canini was awarded the 2014 Premio Eolo as best company "for having been able to renew the language of Puppet Theatre in Italy".
The same year the artistic residency at Campsirago Residenza started. The collaboration at Campsirago, as well as involving the production of its shows, also extends to various educational projects for professionals, teachers, educators and children.
Marco Ferro and Valeria Sacco graduated from the Civica Scuola di Teatro Paolo Grassi in 2002.
After their graduation, they furthered their study of puppet theatre in Italy by working with GuidoCeronetti, Gyula Molnar and Fabrizio montecchi's Teatro dei Sensibili. Abroad, they collaborated with Philippe Ganty and Mary Underwood, with the Handspring Puppet Company and with Stephen Mottram. In the field of opera, they have worked with AS.Li.Co (the opera association of Como) during the production of Hansel and Gretel (2009) and Rigoletto (2010), the Festival Della Val d'Itra for the Gianni di Parigi (2010) and also with the Théatre de Rouen-Haute Normandie for Hansel und Gretel (2014). Over the years some associates have become an essential part of the company's work, particularly Stefano de Ponti as composer and sound designer and Matteo Lainati as staging collaborator.
The comapny's most recent shows:
Talita Kum 2012, for adults. Performed in Italy, France, Spain, Portugal, Romania,Bulgaria, Turkey, Colombia, Indonesia.
Little Bang 2016, for children. Performed in Italy and France.
Il mio compleanno 2018, for adults. Performed in Italy.
Non ho l'età, 2019, tout public. Performed in Italy
BEST PERFORMANCE Festival Trasparenze 2012 Modena (Italy) for Talita Kum
BEST ACTRESS Festival Pierrot 2013 Stara Zagara (Bulgaria) Talita Kum
"EOLO" AWARD BEST PUPPET THEATRE COMPANY 2014 (Italy)
NOMINATION FOR BEST ACTRESS World Puppet Carnival 2013 Jacarta (Indonesia) Talita Kum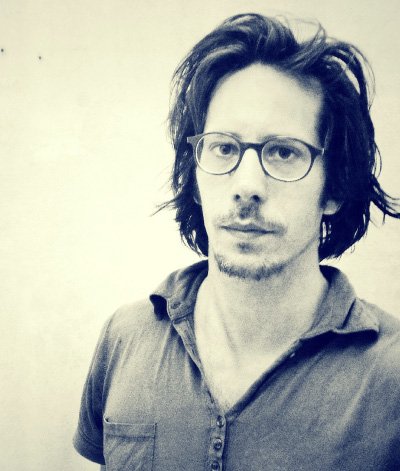 Autore di spettacoli, scarabocchia il proprio teatro sulla carta e costruisce con le mani i propri drammi. Nato a Firenze nel 1979, termina gli studi accademici di Teatro nel 2002, ottenendo il diploma in Drammaturgia presso il corso triennale della Scuola Paolo Grassi di Milano e frequentando la Masterclass di Regia presso il Teatro Piccolo di Milano nel 2003.
In parallelo ai primi spettacoli di diverse compagnie con le quali collabora in qualità di collaboratore e performer, comincia uno studio sulle Tecniche di Costruzione e di Animazione del Teatro di Figura che lo assorbirà nel corso degli anni successivi: studia e collabora con figure quali Gyula Molnar (Velo Theatre- Apt, Francia), il Teatro Mangiafuoco di Milano, il Teatro Giocovita di Piacenza, The Hand Spring Puppet Company (Sud Africa), The Central School of Speech and Drama (Londra) e presso l'Institut International de la Marionnette (Charleville-Mezieres, Francia), lavorando come costruttore artigiano, burattinaio e ombrista.
Negli ultimi anni a fianco al lavoro che lo vede impegnato nelle varie produzioni, collabora in qualità di drammaturgo e curatore degli inserti di Teatro di Figura in vari allestimenti in ambito lirico (Aslico – Teatro Sociale di Como, Festival della Val d'Itria, Teatro Lirico di Rouen-Haute Normandie).
Come docente di teatro, svolge regolarmente seminari e percorsi laboratoriali rivolti ad attori professionisti, formatori, adulti, ragazzi e bambini, presso Teatri ed Enti in Italia, collaborando coi maggiori circuiti nazionali (Piemonte dal Vivo, Ert Emilia Romagna, ArteVen, Fondazione Toscana Spettacolo, Ert Friuli Venezia Giulia, Etre Residenze Lombarde) e all'estero (Francia e Inghilterra).
E' docente di teatro di Figura e Animazione presso la Scuola Paolo Grassi di Milano e con Riserva Canini nel corso AniMAteria, corso di formazione per operatore esperto nelle tecniche e nei linguaggi del teatro di figura.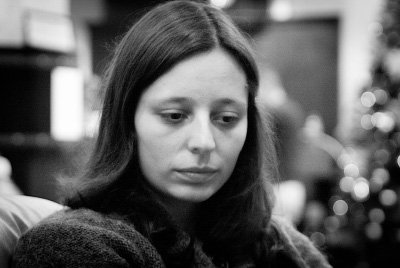 Appassionata interprete di esistenze d'ogni forma e materia,con la curiosità di un gatto e la pazienza di una pescatrice, presta anima e corpo per indagarne i silenzi e le storie.
Valeria Sacco nasce nel 1978 a Milano. Dopo il diploma d'attrice alla Civica Scuola d'Arte Drammatica Paolo Grassi, conseguito nel 2002, comincia un percorso di formazione e ricerca nell'ambito dei diversi linguaggi del Teatro di Figura Contemporaneo. Tra gli incontri più importanti: Guido Ceronetti, alla Masterclass del Piccolo Teatro di Milano nel 2002, sodalizio che continuerà facendo parte del Teatro dei Sensibili dal 2002 ad oggi; Fabrizio Montecchi in diverse produzioni di Teatro GiocoVita dal 2005 al 2013;  Philippe Genty e Mary Underwood all'Università San Martin di Buenos Aires nel 2008.
Nel 2004 fonda insieme a Marco Ferro la compagnia Riserva Canini, luogo dell'immaginario e dell'impossibile.
Dal 2013 si occupa di formazione nelle scuole per bambini e insegnanti lavorando nei circuiti di Ert Friuli Venezia Giulia, Emilia Romagna Teatro, Regione Piemonte, e Fondazione Toscana Spettacolo.
Dal 2014 lavora per Campsirago Residenza nei progetti di alta formazione professionale nelle discipline dello spettacolo e nel progetto Learning Week con giovani studenti delle scuole superiori secondarie.
Nel 2019 è docente di Animazione presso la Scuola Paolo Grassi di Milano e nel corso AniMAteria, corso di formazione per operatore esperto nelle tecniche e nei linguaggi del teatro di figura promosso dalla Regione Emilia Romagna.
Dal 2016 inizia un percorso di studio nell'ambito della Comunicazione Interculturale volto al lavoro di integrazione culturale.